The back-to-school season is a busy and exciting time. I mean, new school supplies alone makes this teacher heart happy. 😍
While it is an exciting time, it's also a very BUSY time of year with a lot of work to get your classroom ready AND everything that goes along with meet the teacher, the first day of school, the first week of school, getting to know your students, managing the paperwork, and then just when things start to settle down…here comes Open House and Parent Conferences!
It can be hard to figure out what you need at the beginning of the school year, but not anymore! The Back to School Bundle will save you so much time and energy as you begin the new school year. It is full of resources to keep YOU organized, students engaged, and parents informed.
Let's dig in to what's included in this bundle and things you might want or need to include as you prep for the new school year. 
1. Welcome Post Card
That moment when you finally get your class list is highly anticipated by most teachers. It's when things start to get real! As you're busy prepping your classroom for teaching your new little humans, let them know that you are thinking about them and looking forward to the new school year with a postcard. This is an excellent opportunity to build relationships before they have even entered your classroom. You can download this FREE printable postcard below. 
This editable postcard is easy to use! You can edit the postcard in PowerPoint by adding the correct grade level, your school address, and even personalize for each student. What elementary student doesn't love snail mail?!? 
Your students will be so excited and surprised to receive a) mail (!!!) b) mail from their new teacher!
You're already doing THE most important thing that you do this school year – building relationships. 
2. Meet the Teacher Tool Box 
Does your school have a "Meet the Teacher" event or day – is that what you would call it? An event? 🤷‍♀️
Either way- while it is an exciting time to meet new students, it always came with a bit of anxiety for me. While it may be more of a casual meet and greet, I always felt kind of what-do-I-do and what-do-I-need stress.
Plus, there's a million and one things to do during that pre-school time that you're running around all hectic trying to get things done, plan with your team, etc. And then be all cool, calm, and collected when your students and parents come in.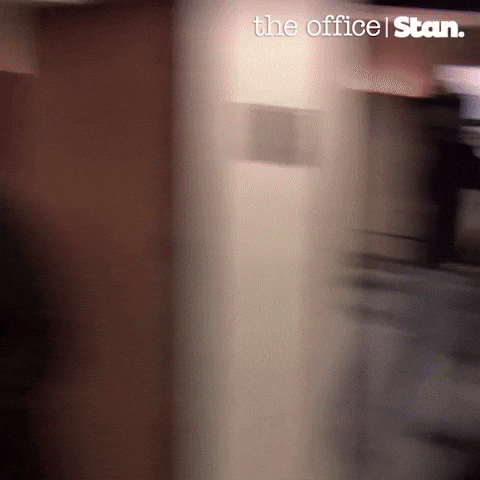 And, of course, their sweet little angel faces help you remember why you are here in the first place.
There are always so many meetings and things to do in the week/days before students arrive that it just kind of sneaks up on you.
If this sounds like you, then don't let it sneak up on you anymore!  Or if it did sneak up on you, then please let me help!
I've got you covered. Don't stress about which forms you need, sign-in sheets, or having something special to share with your students. (I always forgot that and then felt bad when I saw other teachers having special things for their students. Teacher guilt and mom guilt are very similar. 😬 🥴)
Let me make it super easy for you – because that's how I work best. 👍
Grab a Ziploc bag or individually wrapped snacks, starburst, pretzels, or the easiest and most fiscally responsible item for you. Tape or staple the little note included and leave it for your students on their desks. It's a small gesture that goes a long way. 🫶
What is included?
The meet-the-teacher toolbox includes all of the following editable files so you can make any changes as needed.
Binder Divider/Cover:

I like to keep all of my Back to School Items in one place (a binder). You can use this to divide between all of the BTS events so your materials are all organized and ready to go.

Special treat label:

This is universal so that you can use it with any candy, healthy snack, or small gift for your new students. (Need Ideas?: Starburst, new pencils, cute erasers, something cute you find at the Target Dollar Spot, Goldfish crackers small snack bags)

Signs for Parents:

I suggest printing these on card stock. You can fold them in half to make stands to direct parents where to sign-in, sign-up, volunteer, fill out forms, etc. A blank editable one is available too. (See font list if needed.)

Sign-In Sheet:

This is a basic form for parents to sign-in for attendance purposes and to note how their child gets home on the first day of school.

Volunteer Sign Up:

We all need a little help! This form will encourage parents to volunteer in the classroom and let you know who is available to volunteer their time.

Volunteer Form:

This form lets parents give a little more information about the types of activities they would be interested in.

Classroom Scavenger Hunt: This fun little checklist will provide a nice activity to help your students become acquainted with their new classroom and know where the basics are located.
Student Information: This basic information sheet is very handy for you to have on hand. It gives a snapshot about their health information, family, siblings, interests, and also a spot to note any special holidays they celebrate.
Google Forms 
Google Forms are available in case you want to skip the paperwork. This such a great way to have everything already electronically stored AND you can send it out to to parents via email if they weren't able to attend. 
You can have it set up on a student computer (or all of your student computers) so that parents can complete as they come in. Many parents might find this easier than the paperwork. Then, you have everything on one spreadsheet. 
3. Meet Your Teacher Letter
Need a cute and easy way to introduce yourself to your new students and their parents? Looking for the right words to introduce yourself? I've got you covered. This editable document is a template for Meet Your Teacher that you can type directly into and customize to fit your needs. I have linked to the fonts used inside the document, but you can change to use any fonts that you would like. This document is a PowerPoint, so you will need PowerPoint to edit the file.
4. Back to School PowerPoint
This editable PowerPoint is perfect for Back to School Night, First Day/Week of School, and Open House. You can edit the template to add your own text and images. Having a presentation with all of your talking points, dates, and important school/classroom information will make your life easier. It's an easy way to keep you on track for covering all the need to know info and answer questions parents need to know and may forget to ask.
How to Add Text and Images:

To add your own text, simply add bullet points or sentences to the text boxes already there for you.

To add your own images, simply copy/paste any image from your computer and place it where you want it. Or use the insert tab. 
There are 33 slides in all. A blank slide is provided for you so you can add additional slides if needed. you wish to add additional slides.
The following slides are included: 
Meet the Teacher (s)

Class Family

Our Community

School Policies

Classroom Rules

Our Schedule

About Lunch

About Arrival

About Dismissal

About Absences

Dress Code

Classroom Management

About Grading

Our Curriculum

About Specials

About Reading

About Writing

About Math

About Science

About Social Studies

School Supplies

Teacher Wish List

Field Trips

Volunteers

Assessments

Important Info

Contact Info

Helpful Websites

Thank You

Blank Slide
5. Back to School Brochure
The Back to School Brochure is a great way to give parents a snapshot of your classroom. This resource is editable so that you can include the specifics of your classroom. 
The brochure is a trifold with an editable front and back. Three different versions are included with an example of information that you might provide. You can include things like quick facts about you, contact info, website address, schedule, homework, and behavior expectations. Grade levels include Kindergarten – 6th Grade
Sample Information Included (a blank editable version is also included)
Meet the Teacher

Contact Info

Websites

Homework

Behavior

Schedule

Birthdays

Attendance

Miscellaneous

Field Trips

Supplies

Wish List
6. Back to School Booklet
This printable booklet is a wonderful way to get to know your student as well as build culture and classroom community throughout the first week of school. There are 6 total pages for the booklet. Each of the following activities are on a half sheet of paper. The booklet-style format may help you save paper and also provide a final small project for display at Open House. The activities included in the booklet are:
Me, the ___ Grader!

 There are 4 of these pages for each grade level 2-5. Students can draw a photo of themselves, or a favorite book in the box, or any other creative illustration.
The Basics of Me-

 An "all about me" page, with another spot for a selfie!
My Family-

 Students draw and write about their family.
Interest Inventory-

This is a useful tool to find out more about what your students care about!
The Way I Work-

This is a tool for students to reflect on the way they learn best, which will also help you identify students' learning styles.
Classroom Scavenger Hunt-

Students identify the basics of the classroom and where to find things like tissues and the pencil sharpener.
Class Birthdays-

Students list who has birthdays each month. You can use this information to create a class chart or bar graph.
The Reader in Me –

A Reading Inventory/Survey
The Mathematician in Me –

A Math Inventory/Survey
A Good Classmate (Is, Says, Does, Thinks)-

This 4 Square chart can help you and your students generate a class chart and open the doors for discussions of what it takes to be a good classmate.
A Good Teacher (Is, Says, Does, Thinks)-

This 4 Square chart can help you and your students generate a class chart and open the doors for discussions of what it takes to be a good teacher.
My Class – (Back Cover) A reflection 3-2-1 Style – Students draw a picture and/or write the name of 3 New Classmates, 2 Questions I Still Have, and 1 Thing I am Really Excited About
The first week of school is a busy one! Hopefully, this booklet will keep your students engaged, provide opportunities for you to get to know your students, and help build the classroom community that is oh-so important at the beginning of the year! An added bonus is that all of the getting-to-know-you activities are in one place, rather than the piles of paper. 😉
Do you need a digital version of this? We've got that too!
7. First Week Toolbox
We know the first week of school can be C R A Z Y. You have a lot to keep up with, a lot to cover with the classroom expectations, etc. And it's hard to jump right into curriculum. The first week is a great time to build relationships and get to know your students. The First Week Toolbox has engaging activities for you to get to know more about your students and for students to share about themselves. Here's what's included: 
Hopes & Dreams (Students make 3 goals, hopes, or dreams for the school year)

My Favorite Book

Homework for Parents

How We Go Home

Class Birthdays

Student Checklist

Student Survey

Classmate Bingo
8. Open House Toolbox | Checklists and Forms
Put your mind at ease with the Open House Toolbox. With all the forms and checklists ready for you, you can focus on getting to know your students and families.
⭐ The Back to School PowerPoint included in the bundle is also meant to be used for Open House. 
What is included?
Treat Tag: Welcome to ___ Grade (Grades 2-5)
Open House Invitation

Sign In Sheet

Parent Conference Sign Up Sheet

Volunteer Sign-Up Sheet

Classroom Checklist (activity for students)

Volunteer Survey

We missed you at Open House sheet

Hopes & Dreams (Students write goals, hopes, and dreams for the school year)

Signs for Paperwork

Sign In

Volunteer

Take One

Donate

Sign Up

Fill Out
9. Stay Organized Checklists
Continue to stay organized all year long. The following forms will help you stay on top of  #allthethings. All forms are editable in PowerPoint.
Student Checklist

Field Trip Checklist

Class List

Safety Procedures

Usernames & Passwords

Class List (Half Sheet to easily grab and go!)

Meeting Notes

Weekly To Do

Today's To Do

Lanyard Class list

Parent Communication Log

Class Schedule
10. Classroom Newsletter
A classroom newsletter is a great way to keep your students and parents informed about what is going on in the classroom. The better communication you have with parents, the better they can support their child's learning at home. You can send home the classroom newsletter weekly, biweekly, or once a  month – or whatever works for your classroom needs. 
This document is editable in PowerPoint with two slides so that you can copy front and back. The following sections are included:
A Note From the Teacher

Upcoming Events

Birthdays

Contact Info

Websites

Reminders

What We're Learning (back)

Reading

Writing

Math

Science

Social Studies

A peak into our classroom! (section for photo)
11. Parent Conferences & Forms
Parent conferences coming soon? No sweat! You will be all set for parent conferences! 
What is included? 
Conference Calendar

Editable Conference Calendar to send home to parents 

Confirmation Note/Reminder to send home to parents reminding them about their scheduled conference. 

*You might also like to use an electronic form such as www.signup.com 

Conference Forms (pdf + editable PowerPoint) 

Parent/Teacher Conference Schedule (for you to keep track of scheduled conferences)

Parent/Teacher Conference Notes

Parent/Teacher Conference Form

Phone Conference Notes Form
12. Happy Notes 
Positive Notes are a simple and effective way to build positive relationships with students and parents. By sending notes like these home, you are focusing on the positive of your students and their child. Students get so happy when they get to take a special note home from their teacher! If you have to communicate with parents about a child's negative behavior, it is much easier and more effective when you have already put positive communication in place and built that relationship. 
How you can use these:
When you want to acknowledge a student's behavior or effort, simply place a positive note on their desk, in their folder, on their work, or as a sticker! You can also stick/staple these into the child's agenda (if your school has that) so that parents see it. 
In order to print the notes, you'll want to print Page 3 (print as many copies as you want). Then, stick blank Post-Its on each square and insert the pages with the Post-Its attached back into your printer. All of the messages will print directly onto the Post-Its!
To make your life even easier, you can also simply print on colored paper (or plain white) and have these notes ready to simply hand out to students, tape/staple in their agenda, or attach to work/take home folder.
What is included?
template for printing on sticky notes

____ was a Super Scientist today!

____ was a Super Writer today!

____ was Marvelous in Math today!

You Rule!

Write On!

Great job in Writing today!

I had a great day at school!

Thanks for your help today!

I was a good friend today!

I am so proud of you because…

You rock because…

Super Student (check one: respect, responsibility, hardworking)

Your work is out of this world!

Great Group Work Today!

Great Partner Work Today!

What a Bookworm!

A note from your teacher…

Thanks for your positive attitude today!

You had an AMAZING day today!

Way to be a Problem Solver!

I was a big help today!

I did the right thing today!

You have shown so much improvement!

Let's Taco 'Bout your great work!
With the Back to School Bundle, you will be prepped and ready to tackle this school year with the confidence and excitement you deserve!
Don't forget to download your free Welcome Post Card below. 
You can shop the BTS Bundle on my website shop or on TpT: 
🍏 TpT Shop:
🍎 TLL Shop:
Pin this post!