You know those first few minutes when your students begin walking in for the day and you are *almost* ready to teach. You are *this close* to handling your day like a boss. BUT, you also have to collect permission slips, collect homework, and take attendance (or forget to take attendance?‍ 🙋‍♀️ That would be me.) Meanwhile Johnny and Susie are too busy chatting to bother unpacking their backpack and getting started for their day.
This morning work that I am about to share with you has been a game-changer in my classroom. Without it, my morning routines were more like my class and I hopping on the struggle bus and headed to Chaos City. 🚌🛣🌆🤦‍♀️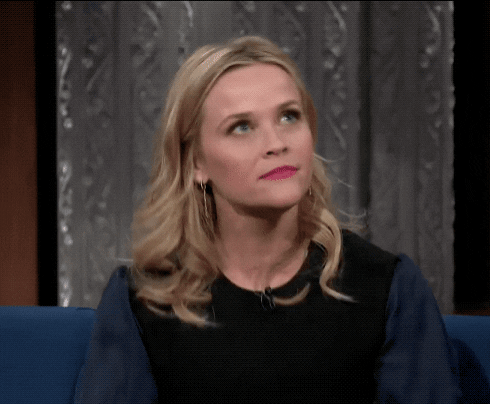 I wanted a morning work that was:
ENGAGING ✅ for my students – my students needed to actually enjoy it
Was NOT busy work ❌ it covered standards and skills in a short digestible way
After testing it out with my own students and getting the approval, I'm so happy to share this morning work with you! The ELA Morning Work is focused on the Common Core Standards. Each day has a thematic structure to cover language standards (that we often miss!) and enhance vocabulary and comprehension skills. Let's take a little walk through the morning work. Be sure to grab your free week here or at the bottom of the post.
Meaningful Monday: Monday is focused on making meaning. Tasks will focus on synonyms, antonyms, vocabulary words, context clues, and making meaning in a short amount of text.
Text Structure Tuesday: Tuesdays will have a paragraph related to the time of year (i.e. Earth Day, Thanksgiving, etc.) or a Science, Social Studies concept. Text structure is one of those tricky concepts that just takes a LOT of practice. That's why we have a full day dedicated to Text Structure. In 2nd Grade, the questions may focus on main topic, answering how and why questions, as well as using different types of text structure (cause and effect, compare and contrast, problem and solution).
Wordy Wednesday: Wednesday is all about working with words. Tasks include spelling pattern sorts, homophones, roots, prefixes, and suffixes.
Throwback Thursday:  On Thursdays, students work with grammar and conventions. I like to think of this as throwing it back to when grammar used to be at the forefront of our Language Arts instruction, but now we're just trying to get it in when we can.  (Which is another reason while you will love this morning work!)
Fluency Friday: One of the best ways to work on fluency is through poetry and repeated readings. At the beginning of the year, students work on frequently used words and then move on to poetry. The questions also include a comprehension question or a question about grade-appropriate figurative language.  Imagine if your students read a poem almost every single week?

There are 3 big reasons why you will love this morning work: 
1.  Routine! Your students will know exactly what to do when they come in each morning. You can focus on all those beginning the day teacher duties like attendance, collecting permission slips, and checking notes from parents. 
2. Critical Content – Rest assured your students aren't just completing "busy work."  They are covering critical content areas + curriculum you might not get to otherwise. (I'm looking at you, Language Standards. 🧐)
3. Short & Sweet – The morning work shouldn't take students longer than 10 minutes.  The tasks are rich, but they are presented in digestible chunks. Plus, the whole week is covered in one sheet.  That means fewer copies!
Managing Your Morning Work
As more and more teachers have been using the morning work, one question I get asked A LOT is…❝How do you have your students organize their morning work? So I'm going to break it down for you. These are tips that I've learned and have also been shared with me by other teachers using the morning work. 
Option #1: Copy the whole month and make a packet.   
I spent SO many Monday mornings (because I wanted to leave early on Friday) at the copy machine trying to get my morning work ready for the week. What a headache! Finally, I started using my noggin' and said to myself, "Self, you know you are going to use these every week, every month. Why not copy the whole month at once so you don't have to worry about it?" Well, that makes sense. But also, "Why not make a packet, so you can eliminate some of the papers that are coming in AND since there are 5 weeks, it can be a nice early finisher task." 
I haven't always been the best manager of time and organization, but I've learned the hard way.  I am all about finding ways to make our jobs easier and batching tasks such as this. It sure feels good not to be standing at the copier on Monday mornings anymore.
Option #2: Use a composition notebook.
If you are more of a notebook kind of teacher, think about keeping a morning work notebook. You can shrink down the pages to 80-85% and then have students glue them into their notebook. This option may depend on your students because the fonts shrink and may be too small for your students. 
 (These are from the 5th Grade version)
Option #3: Create a folder or binder where students keep their morning work. 
These binder covers can also be used to keep their morning work throughout the year in a binder. These binder covers can be found inside the Free Resource Library. You can make a free account here. 
Each monthly morning work contains 4-5 weeks of morning work for that month.  This resource is also available to purchase for the entire year as a bundle.
For a long time, I had ZERO morning routine.  I was always scrambling to grab some random workbook page for Math, having my students finish up something we left off on the day before, or expect that ALL of my students would be able to start the day by simply coming in and reading independently.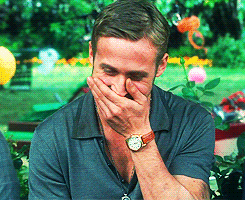 Yep. The joke was on me. There was no method to my madness.  And it was quite the madness.
Yes, students had something to work on.  Yes, everything was "okay." Yes, they were making growth. But I was frustrated. I never felt like I had enough time to get to #allthethings.  Teaching grammar was a joke. I didn't have time to review critical content.
BUT…I had this white space in the morning for my students. I was busy – taking attendance, field trip forms, notes from my parents, and feeling the weight of the world on my shoulders.
Meanwhile, my students just did whatever the message on the board said – something like "Math book pg. 23 #1-10."  Not planned – just a 10-second decision when I realized the kids would be walking in the room and I needed to get them started on something so I could do all the extra stuff that comes with a teacher's morning routine.  
Imagine starting your teaching day off like that.  Doesn't really set yourself up for success. Finally, I decided enough was enough.
For the past few years, I have worked on creating the ELA + Math Morning Work for teachers like you.  Teachers who want a morning work that ….
Covers grammar skills that you might not get to

Covers critical content in digestible bites

Is formatted in a way that students ENJOY their task

Pulls in Science and Social Studies topics for the grade level
Of course, I think this morning work is the best thing since sliced bread, 🍞 but I'm biased. So try it out for yourself! You can grab a free week of the morning work by clicking here. 
If you are ready to make the morning work part of your morning routine, you can shop the links below.
You can buy the morning work as part of individual months or save buy purchasing them in the bundles.  
🍏 Shop on TpT
Pin this post!