If there's one thing teachers have on their wish list – it's more time! ⏰
So I've put together a list of some of my favorite ways to save time. Hopefully, they'll help you take some of your own time back so you can do more important things like spending time with your family, binging your favorite shows on Netflix, or simply taking care of YOU! 💛
1.  Learn how to run reports you'll need all year long. 📉Write it down. Keep it next to your computer. You know how frustrating it is when you need to print your class list or [insert any report] and you know you've done it before, but can't remember how to do it. Sure, you can always ask your teaching bestie, but that just takes even more time (and theirs). You know the reports you need all year long. Keep a special notebook for technology notes or a paper that you put on the wall next to your computer that has the specific directions on how to do those things, so you don't even have to worry about remembering how to do it. Leave that space in your brain for something else. 🧠
2.  Keep a cheat sheet of computer shortcuts or other directions you keep forgetting.  Let's just piggyback on number one. I could never ever remember how to print screen or change the settings from the doc camera to the SMARTboard, etc. etc. etc. Don't let technology get the best of you.
3.  Use self-grading Google Forms when possible. If this past year has taught me ANYTHING, it's that teachers love some self-grading Google Forms. And it's not being lazy. It's being efficient. Especially when it comes to assessments or skills that you simply just need a quick check in. Let that computer do the grading for you. This is why we've spent the past year converting the ELA + Math Morning Work and Weekly Assessments to Google Forms (also included inside the TLL Membership).
4.  Use Google Forms to collect parent information. I learned this smart move from one of the teachers on my team a few years ago and it was life-changing. So simple, but so smart. So I made one for you! (completely free) This is completely editable so that you can change, add, or delete the form to fit your needs. You can have it set up on your classroom computers for parents to fill out during Open House or Meet the Teacher. You can also send out the link via email. Click here to make a copy of the Google Forms to collect parent information. 
5.  Library Book Labels We spend a lot of money and time curating our classroom libraries. And, of course, we love when those books get borrowed and loved by our students. But we would like those books to make their way back to our classroom. And when you borrow books from other teachers or the school gives you books that belong to them, you want to be able to differentiate the books that actually belong to YOU. You'll be thankful for this later on if you have to move classrooms or schools. This is one of my favorite little hacks I've been doing since my first year of teaching. I have to credit this one to my mom! Use these Avery labels to make your own custom labels to put on the inside of your books. I created a template for you that you can just change the information to fit your needs. You'll need the Avery labels, but there are other sizes that you can simply download the template you need or use the store brand, which works just as well. You can do a simple Google search with the label number to find the ones you need. Here is a free template that you can use – just change to your own information. I also use these same labels to make name tags for each of my students. I can use those stickers to put on workbooks, consumable textbooks, folders and SO MANY THINGS throughout the school year. I keep a folder of the sticker labels of their names to use as needed.
6. Preprint Notes & Reminders Sending home reminders about regular events at your school can save you time and energy. It can also help parents stay up-to-date and connected with what is going on at school. Say goodbye to scrambling to type up a sheet to send home (or completely forgetting to send one). You can simply, print, copy, and store these sheets ahead of time to pull as needed. Your future self will thank you! We have notes ready to print inside the TLL membership or you can also use the sticker label method mentioned in #5. 😃
7.  Use positive notes to easily, efficiently, and consistently build positive relationships between school and home. These positive notes were recently added to the TLL Membership. You can print them on sticky notes or simply colored paper to let students and parents know what an amazing job their child is doing. Building strong and positive relationships can save you LOADS of time in the future.
8.  Prep your morning work for the entire school year. I like to make the copies for the entire school year and then divide into quarters and store Ziploc bags or paper clipped and stored with all of my copies in this container. This makes my mornings so much less frantic and stressful. I feel more at ease about the day and am more present with my students first thing in the morning. You can access all of the morning work inside the Members' Area of TLL Membership.
9.  Keep student name checklists handy at all times! This is one of my favorite tips. Have a folder with copies of student checklists. You will use this for so many purposes. I keep two different types of checklists. The first list is just a full page that you can use to keep track of assignments and quick grades by hand. The second list I use near the turn-in station. I write the assignment at the top and have students highlight when they turn it in. I also have them paper clip their assignment behind the checklist so the papers are already organized together and I can quickly see who has not turned in the assignment. This was life-changing rather than organizing the Turn-In bin at the end of the day (eh, week🤷‍♀️). Or grading a stack of papers and realizing that only half of my class had completed the assignment. And I've made an editable version of each for you here.

10.  Join the Join the TLL Membership! Don't spend your time reinventing the wheel or spend hours searching for the resources you need to support your students. Let me do the work for you. The TLL Membership is full of lessons, activities, and resources meant to make your life easier. Over the next few weeks, we are adding many teacher tools and back to school resources to help you prepare to have the best year yet! Plus, engaging lessons all school year long. You can find out more about the membership by clicking here. EVERYTHING in my TpT shop and website is there! Plus, you gain access to exclusive resources that are not available anywhere else. Most of my resources end up in the membership way before my shop.
This year's going to have you like…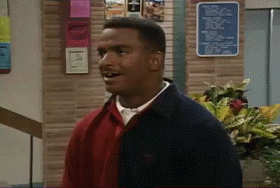 I hope you found at least one of these time-saving tips helpful and just to save you even more time, here are your quick links below:
If you have any questions at all, just e-mail me at jessica@theliteracyloft.com and let me know!
💛-Jessica
Pin this!