I don't know what it's like in your household, but I'm sure you can relate to this one. My husband really enjoys going grocery shopping. Me? Not so much. But his absolute favorite part is when we are walking out and he can look at that bottom of the Publix or Whole Foods receipt 🧐 (there's got to be a pun in there somewhere) and see how much he saved. Then he gets to compare it to how much he spent. And if the numbers are close – he's happy for DAAAYYS. 🤩
I feel like this is one of those moments for you.😄
I've never done a bottomless bundle before, but I'm R E A L L Y excited about this one in particular. After many requests for an ELA Task Card bundle, I have created an ELA Task Card bottomless bundle. This bundle gives you access to all CURRENT and FUTURE ELA Task Cards. Because this is a growing bundle, all future resources that are added to this bundle will cost you ZERO additional dollars. You'll simply be able to download any new additions from your "My Purchases" tab.
This bundle will grow over time and be filled with ELA Task Cards with both a print + digital option (Google Slides + Google Forms).
Each set of task cards added to this bundle will include 24-36 task cards and valued at $3-$5 each. ALL task cards will be updated to include BOTH a printable pdf and Google Slides + Google Forms option.
And since you are probably a smart shopper, let me be candid. The only better option to have access to all the task cards would be to join The Literacy Loft Membership and have a complete all-access pass to all of my resources. 😍
Why you might LOVE task cards as much as I do…
Reading Intervention and small group time used to give me such angst. With students on all different levels and all types of needs + #allthethings you need to teach when it comes to your ELA block – it always just felt SO heavy. When I first started teaching umpteen years ago, we used a workshop model and it was very structured for what you did where. 90 minutes with designated blocks for everything and then a 45 minute Writing Workshop. However, when education started to shift and we realized that "Hey, maybe different kids need different things." – we were given more time for small groups and intervention. One of the biggest obstacles we can face when pulling small groups or during an intervention block is how to have students work independently and work on skills that address their needs.
At the risk of making a short story even longer, when we moved to Orlando it was no longer a workshop model. Fortunately, I had the freedom to still use best practices, but one of the biggest things that changed for me was that Reading centers were now required. Part of this excited me because it was something I hadn't really done with fidelity before. The other part of me was slightly overwhelmed with trying to gather materials for each of my groups to do so that they were engaged and working on relevant skills for their needs.
And this is the moment I fell in love with task cards.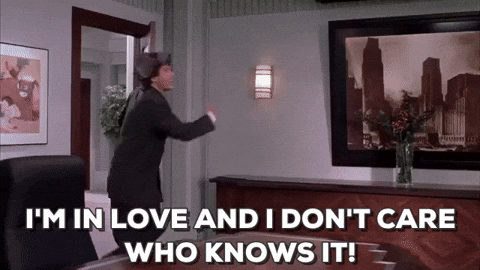 What are task cards?
In case task cards are new to you, many teachers like to use them because they are engaging for students and easy to prep. The concept of task cards are simple. Each task card contains a specific task or question. There is an answer sheet to record answers. Because there is only one task per card, it is a lot more motivating for students rather than a worksheet (or worksheetS) with a lot of text and a lot of questions. A lot of work.
Instead, a task card has one task on the card. This gives students a sense of accomplishment with each card. You can grade just the answer sheet that students turn in OR allow students to self-check their answers upon completion.
Why do teachers love task cards?
They are versatile as they can be used in different ways and for different purposes.
They are engaging. Students just love to work on them!
They are economical since they can be used over and over again once laminated. Or if you use the digital version – even better!
After many requests for an ELA Task Card bundle, I decided to create the ELA Task Cards Bottomless Bundle.
This task card bundle includes activities that follow the Common Core Standards, but also includes other skills in case your state has their own adopted standards.
And why do I call this bottomless?
Simply because it is endless! We will continue adding task card sets over time.
What is already included?
At this time, these are the topics included in the ELA Task Card Bottomless Bundle. Each set includes both a print version and a digital version in both Google Slides and Google Forms.
1. Text Structure Task Cards (Scientific Topics): This set includes 36 task cards with a short paragraph that explains a scientific concept. Students determine the text structure used in the paragraph. Anchor charts are also included to support student responses. This particular set is perfect for the teacher struggling to fit it all in!
2. Prefixes & Suffixes Task Cards: This set includes 36 task cards. Each task card has a short paragraph that uses 2-3 sentences using words in context. Context clues are provided, but it is still recommended that students understand the meaning of the prefix of suffix. Words used are based on common literature, Science, and Social Studies topics for Grades 3-5. This resource also includes 2 charts for students' notebooks for Prefixes and Suffixes. Students can use the charts to help them identify the meaning of the prefix or suffix. These charts come from the Grammar & Vocabulary Notebook Charts resource.
3. Greek & Latin Roots Task Cards: Each task card contains a short paragraph or question using words with Greek and Latin Roots. What I especially love about this resource is that they are based on students using context clues.
4. Proverbs & Adages Task Cards: These task cards are perfect for a literacy center, small group activities, or review. Each task card contains a paragraph that uses a proverb or adage in context.
5. Theme Task Cards 2nd/3rd + 4th/5th: These theme task cards contain 24 short stories and poems for 2nd/3rd Grade. Each story has a question about the moral or central message of the story. The selected stories are diverse folktales, fables, myths, and legends from a variety of cultures.
PRINT FORMAT
These are half page short fables and folktales for students to practice determining the theme or message of the story. You can use these like task cards, in small groups, homework, addition to your morning work, or to help teach in your whole group. There are a total of 24 short stories.
DIGITAL FORMAT
As a digital format, these are available in Google Forms and Google Slides. The Google Slides does not include questions, but can be used to teach or for discussion. The Google Forms version is broken up into 4 sets of 6 stories.
6. Grammar Task Cards: Nouns: The set of task cards only addresses 3rd Grade standards. You may also use them in teaching your 4th and 5th graders needing more exercises about nouns. The set tackles Singular and Plural Nouns, Common and Proper Nouns, Abstract Nouns, and Possessive Nouns.
7. Grammar Task Cards: Pronouns: These task cards focus on the use of Personal, Reflexive, and Possessive Pronouns.
8. Grammar Task Cards: Punctuation & Capitalization: The set of task cards measure the conventions of standard English capitalization, punctuation, and spelling when writing.
10.  Main Idea Task Cards (based on Social Studies topics)
10. Point of View
11. Story Elements

12. Verbs
15. Character Traits Task Cards
16. Allusions
17. Progressive Verb Tenses Task Cards
19. Figurative Language Task Cards
20. Cause and Effect Nonfiction Task Cards
21. Making Inferences Task Cards – Nonfiction and Literature
22. Author's Point of View Task Cards
24. Synonyms & Antonyms Task Cards
25. Complete Sentences & Fragments Task Cards
What is coming?
You will be able to purchase the bundle for a very low introductory price. And you will be getting all the future updates for FREE! The price of the entire bundle will surely increase as additional task card sets come. But you only need to pay ONCE, and you will be enjoying all the future updates.
Here are the topics that will be included in the future updates:
Reading Informational Text
Comparing Accounts

Inference

Text Features
Compare & Contrast
Cause & Effect
Summarizing
Reasons & Evidence
Reading Literature
Setting & Events
Summarizing
Language & Vocabulary
Similes & Metaphors

Idioms [items in red are already included but not sure if they are for literature :)]

Figurative Language

Allusions

Dictionary Skills

Synonyms & Antonyms

Shades of Meaning
Analogies
Grammar

Verbs

Adjectives

Adverbs

Sentence Structure
How to Use these Task Cards in Your Classroom
Task cards are so versatile that they can be used in many different ways.
1. Literacy Centers.
Task cards will surely be useful in preparing activities for a center. Print and laminate the cards, and they're good to go!
2. Guided Reading Groups.
If you have grouped your students according to their reading levels, you can easily incorporate the use of task cards. Children can answer the activities in groups, in pairs, or individually.
3. Interactive Notebooks.
Have your students cut and paste the task cards into their interactive notebooks. To make it more visual, the task cards can be printed out in colored papers. The students can also create their own designs as they answer and take notes around the task cards.
4. Early Finishers.
Give your early finishers some enrichment activities to work on. With this, they will not waste their time while waiting for the others to complete their tasks.
5. Work the Room!
This is one of my favorite ways to use task cards as a whole group. You can put the cards around the room or even in the hallway like this teacher did here. Give students a clipboard and their answer sheet. Now they are up and moving, getting that oxygen flowing to their brain and everything. 🧠
Can I try them for free?
Definitely! You can grab a free set of prefixes and suffixes task cards to give them a try by clicking here! 
Or if you've heard enough and want to grab the bundle before it increases in price again, click here.
You can also grab the task card sets individually.
Looking for the 6th Grade Bottomless Bundle? Click here!
Where can I buy the ELA Task Cards Bottomless Bundles?
You can grab the ELA Task Cards in 3 different ways.
A note about the price: The current price is a discount on what is already included. The benefit is that you will have access to all future task cards that are added at no additional charge. The sooner you buy, the better!
If you are looking for specific task cards that are not listed as coming soon, don't hesitate to reach out and request at jessica@theliteracyloft.com
Happy Teaching!
-💛✏️ Jessica
ELA Task Cards Bottomless Bundle 3rd Grade
ELA Task Cards Bottomless Bundle 4th Grade
ELA Task Cards Bottomless Bundle 5th Grade